UPCOMING EVENTS:
GVCs in Central Europe - a perspective of the automotive sector after COVID-19
June 8, 2022
9.00 - 13.00
Budapest, Hungary

A conference summarizing the newest scientific findings in Global Value Chains. Attention will be dedicated to the automotive industry and strategies before and after the COVID-19 period will be subject to discussion.
For more information please contact:This email address is being protected from spambots. You need JavaScript enabled to view it.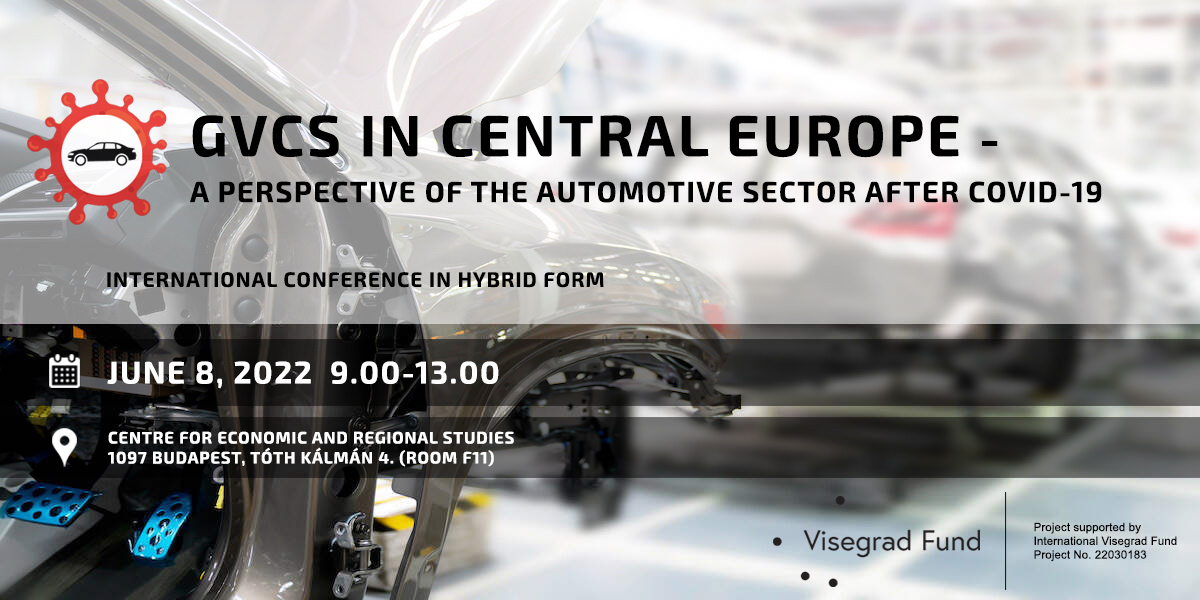 22nd International Joint Conference: Central and Eastern Europe in the Changing Business Environment



May 19-20, 2022
Bratislava, Slovakia

The conference is jointly organized by the Prague University of Economicsand Business (namely the Department of International Business of the Faculty of International Relations and the Department of Marketing of the Faculty of Business Administration) and the University of Economics in Bratislava (namely the Department of Marketing and Department of International Business of the Faculty of Commerce). The conference focuses on the whole region of the Central and Eastern Europe, since this region plays an increasingly important role within the economic development of the whole European continent. The main objectives of the conference are to identify and analyse the ways and strategies whereby globally operating businesses can maintain and foster their competitiveness regarding their foreign competitors.
https://ceeconference.vse.cz/
PAST EVENTS:
21st International Joint Conference Central and Eastern Europe in the Changing Business Environment



May 20 – 21, 2021
Prague, Czech Republic

Joint the conference or follow the guest lecture presented by
prof. Jana Vlčková

The project was supported by the International Visegrad Fund